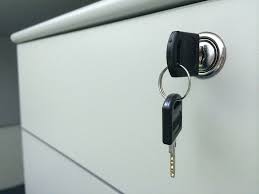 Why a Commercial Locksmith is Important for Your Business Security
Is your business secure enough? This is a question that many business people will not have a definite answer to.  However, the security of your business is entirely, and should be, a cause of concern.
As much as landing your first customers is an important factor for business success, security is much more important and should never be taken for granted at any point.
That is why every startup business person will research to find out the most secure suburban area when deciding the ideal location for his or her business. In this article, we feature some of the important roles a business owner should consider when choosing a commercial locksmith for their business.
A Commercial Locksmith Repairs Broken Locks Ensuring No More Lockouts
A lockout is one of the most stressing occurrences that business owners can face. This is often a result of a damaged lock. Imagine a circumstance where you aren't able to access your business as a result of a lockout.
You potentially risk losing fresh leads that could have been ready to purchase and turned into sales. Don't let damaged locks keep you from accessing your office. Contact a qualified commercial locksmith for lock repair.
He/She can Provide Commercial Security Solutions
Your business security is vulnerable to burglary and this might be causing you sleepless nights. You never know when the burglars plan to strike next, which is why it's important that you hire a qualified commercial locksmith to install advanced commercial security solutions. This investment will save you from sleepless nights as you will always be assured your office and commercial building are safe throughout.
A Commercial Locksmith Installs Access Control Systems
Looking to reinforce authorized access rules in your business? How about installing an Access Control System? This is a system that will guarantee you controlled access; hence, you will be able to maintain privacy as well as better accountability. This also guarantees you better protection for your important assets.
They Are Available 24/7 Around the Clock
Commercial locksmiths also maintain a high availability letting you enjoy the convenience of accessing your business at anytime. Therefore, whether it's at midnight or during the day, be sure to contact an emergency commercial locksmith for immediate assistance.
Armen Locksmith Glendale is your best commercial locksmith services provider. Contact us today for incredible prices and quotes you've never seen before. We offer emergency response to commercial clients at pocket friendly pricing, guaranteed.