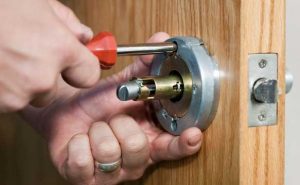 Lock rekey is a service to change the internal configuration of a lock in such a way that a completely different key will be able to open it, it means, you stay with the original lock, and get new keys, the old keys will not open the same lock anymore.
When should I Rekey?
Lock re-keying or Rekey is usually carried out when a lock owner is concerned about the possibility that unauthorized person may found his lost keys and now have access to open the lock.
Rekey is usually done once a 2-3 years, one of the rekey benefits is maintenance for the lock with oil and make it clean from the inside (clean lock cylinder).
Although rekeying a lock may seem like a simple process, it however requires experience and skilled locksmith technician, which is why Armen Locksmith Glendale can offer the rekey service for 24 hours daily.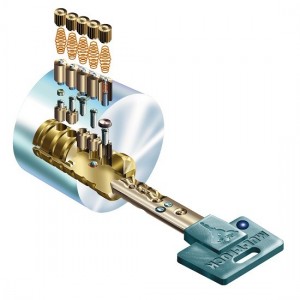 At Armen Locksmith Glendale, our Rekey experts locksmiths technicians can modify the lock so that only new set of keys will work on it. This rather straightforward process involves altering of the tumbler of arrangement of the lock so that a new key will be able to open it while the old ones will no longer function.
Rekeying your old locks has quite a lot of advantages, one of which is being a useful way to solve your locksmith problem if you have lost your keys and you are not in possess of your key number. If you misplace the key ring to your home or apartment that contains the keys to your front and back door, you can call us immediately. Asides from providing friendly community with top notch lock rekey services, we also offer other locksmith services such as changing the door lock and window locks of your house or apartment, office, store, etc.
Looking for Rekey services in Glendale? Call now:(818) 646-2803
Coupon alert: Get 10% off when you are new client at Armen Locksmith Glendale
New home owners
If you recently moved into a new apartment or bought a new home, one of the first things you should do to the access points of your home is to have the locks changed or rekeyed to make use of a single key of your choice. Either way, you will need to hire the services of an proficient rekey locksmith technicians in Glendale to provide you with fast and efficient lock rekeying services at the most affordable, low cost and budget friendly prices you can find in the industry.
For new home owners, offices, store owners and individuals who have very recently moved into a new apartment, rekeying becomes a cost efficient option when you are looking for a locksmith service that is not only easy on the pocket, but costs next to nothing to buy when you have several high value properties and expensive hardware in your possession. Rekeying serves as a very easy and inexpensive way to provide some security in you and your loved ones, while giving you the calmness of mind with knowing that you are the only one who has access to your home, office and store.
Call Armen Locksmith Glendale to get your locks rekeyed today at(818) 646-2803 for any inquiries about our lock rekeying services and enjoy our highly economical and low tariff prices.