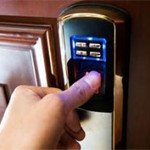 Commercial Locksmith Services:(818) 646-2803
Armen Locksmith Glendale is the number one provider of excellent commercial services in the Glendale area. We do everything from installing Dead Bolts to Emergency Exits. Our technicians are licensed, certified and bonded and know what it takes to secure a commercial residence from intruders. We work primarily in the Glendale area so we're always near you when you need us. Additionally, we are open 24 hours a day, 7 days a week so you'll never need to worry about contacting us. We will respond to your location in 20 minutes or less for your convenience so you can rest easy.
Armen Locksmith Glendale Commercial Services:
Dead Bolts

We offer quick deadbolt lock installation for common office doors, school doors, and other commercial buildings.
Mortise, Cylinder & Rim Locks

Our team can install mortise, cylinder & rim locks of all shapes and sizes to further secure your office or commercial property.
Key Entry Knobs

We offer installation, rekey and removal services for all types of key entry door knobs. Our knob types include Schlage, Kwikset, Emtek and Constructor knobs.
Drop Bolts

Our team of expert technicians can help install 12- 24" deadbolts for your commercial garage and warehouse doors.
Security Hardware Installations

We'll make sure your office or commercial property is up to speed on all the latest security hardware and computers.
Lock Maintenance

Our technicians have intimate knowledge of how to properly take care of your lock. For example, we can implement powdered graphite on your lock in order to lubricate it and keep it functioning well.
Panic Bars

Panic bars (also known as a push bar) are doors which you can open by pressing on a bar. We can install panic bars for your office, school or other commercial building.
Keyless Entry System

We can install keyless entry systems such as pushbutton door locks and deadbolt keypad locks for your office and commercial doors.
More Commercial Installation Services:
High-Security Locks
Re-Keying & Re-Cutting
Master Keys
Emergency Exits
Lock Replacement
Repair Locks
File Cabinet Locks
Quick commercial locksmith support
We offer quick commercial service for your home, automobile, and business in Glendale. We are accessible around-the-clock at any time you need us. It doesn't matter the time or the day, we will help with your locksmith needs when you need us. Finally, we guarantee that you will be 100% satisfied with our work once the job is done. Call us today for excellent service fast!