Residential Locksmith Services 24/7: (818) 332- 3109
Armen Locksmith Glendale is the leading provider of quick residential locksmith services in and around the Glendale area. Our mobile van comes equipped with the best tools and accessories to get back into your home fast. Additionally, our services are available around the clock, 24 hours a day, 7 days a week. So you'll never need to worry about missing us at a certain time of the day. Our technicians also strive to provide you the best services possible at great rates. They are always waiting to be called out for a job, so don't keep them waiting!
Mailbox Lock Repair Services
Your mailbox is where you get your bills, bank statements and other important letters every day. Should something happen to it, such as if the lock stops working, then get in touch with your local locksmith.  Armen Locksmith Glendale will repair your mailbox lock and keys as we offer fast mailbox lock replacement services at prices that won't break the bank. Our technicians can repair or replace your mailbox key, extract the key from inside, or even install a whole new mailbox if you need one. Whatever the problem is, our Locksmith in Glendale is available 24/7 whenever you need service. And we will also get to you in under 20 minutes from the time the service call drops.
Some of our industry-leading services include:
Standard & High Security
Dead Bolts
Home Security Systems
Intercom Systems
Garage Door Locks
Lock Change & Re-Key
Master Key Systems
Cabinet Locks
Locks & Keys for Mailboxes
Antiques Safe Lock & Keys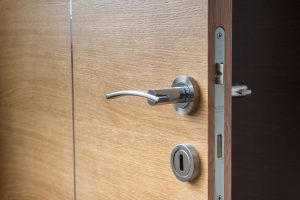 Quick Residential Service through our mobile storefront
Get quick residential locksmith service whenever you need it at the touch of a button. We are a mobile storefront so we're able to assist you 100% from our mobile service van. Because we carry everything we need with us when go on a job. We're always available 24/7 and can be at your location in 20 minutes. Call Armen Locksmith Glendale today and see why we leave all our competitors in the dust. (818) 332- 3109.